Quote:
Originally Posted by
Bigcannonballs
Sorry everyone, but some of the features to this sites functions are badly explained.

I have the green map completely filled out and naturally I thought I'd be able to click that map and go to the new area. Obviously not.

I have been looking around at the commentary and even looking in this forum and still cannot find how this is achieved!!!!!! it should be simple and clear and it is not.

Maybe its a browser issue with IE7 who knows, but can some please say how you simply activate the area and go to the area promissed by this "bonus map".
Ahoy
The best place to look for game happenings is the
Official Announcements
section.
The bonus maps did need to be taken out of the normal servers because they have some bugs that need to be worked out.
BonusMaps Important Information!
They are currently able to be played in the Test Server.
Test Server Opened for You!
Once the maps are fixed and returned to the servers you will then be able to enter them via the bonus map portals that will appear on your water screen
(for the maps you have collected all the pieces for).
(( um, unless they change this lol .. but this is how we used to get in them:-)~~~ plz see
Cauldron of Aruba
thread for more on this
))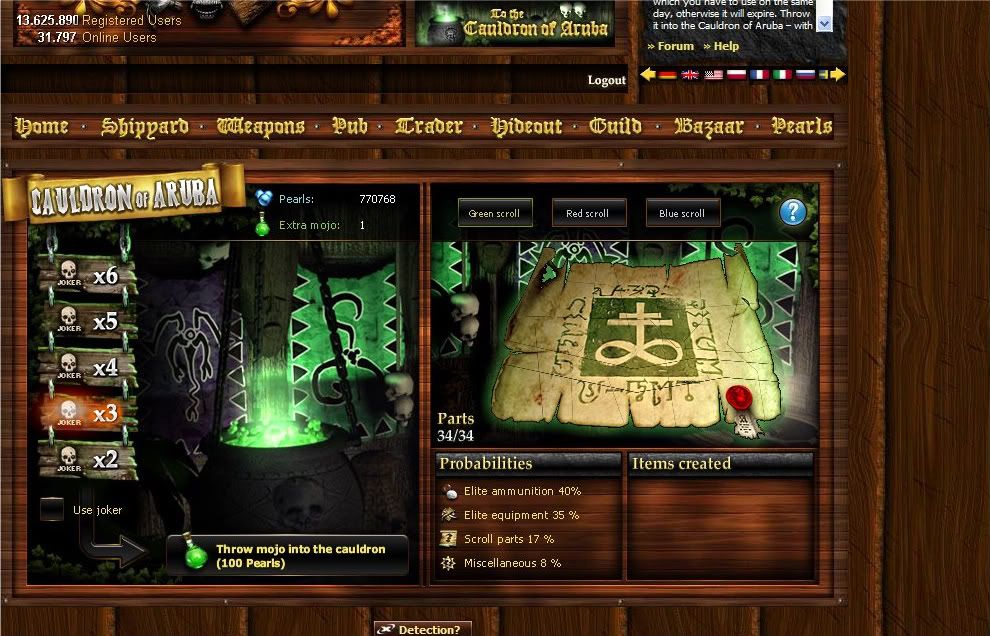 More information about this subject, and others, may be found in the
Seafight Beginners Guide
,
Official Announcements
,
F.A.Q.
, as well as using your boards 'search' function located on the top tool panel to find the answers to your questions yourself instantly.

Thank you
Happy Sailing
~Closed~