Release 027
With Release 27, we bring you a whole series of small but nice new features.
NEW: Explosive bullets!
You're surrounded by hordes of the Anderworld, and know no way out? This is the right moment for the new, powerful explosive bullets. Their tremendous explosive force Inflicts huge damage to monsters near you - Other players are not affected.
NEW
:
Regeneration
you died? Now you have the option to revive yourself in the spot you fell in battle, if you choose to do this you will be enclosed in a protective magic shield for a short time so you may remove yourself from the battle or choose to fight on in place
As part of this new feature, we have revised the death-screen graphic.
NEW
:
Buy a blue object
Dealers in urban areas now also sell Magic (Blue) items with random enchantments (the items visible available will be level appropriate to each player)
These items will automatically identify when purchased
NEW
:
New premium items for Level 35
New equipment for Dragon Knights and and Spell Weavers available from the Blacksmith at the Resistance command centre







Revisions to Rootrock Cavern (Werians Sanctuary)
Polishing the new environment graphics and lighting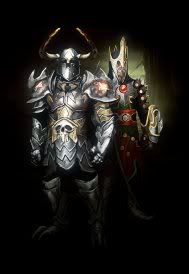 Rebalancing Unique Items
All unique objects have new icons that show their strength in comparison with other objects.
The items within the trader window now batter reflect this
The prices of the unique equipment have been adjusted to reflect their new strength.
Minor changes:
Dumbbells (Weight lifting Emote) are now available as a PvP reward.
Healing Elixirs now have a new appearance while they are on the ground, so they are easier to distinguish from spheres of healing.
Bug fixes
Veterans packages now contain the correct gems.
Soul stones are used properly now.
Reschedule for "The Path to Glory" quest set
Group registration for Group vs Group contests has been fixed
A draw in Group vs Group will be finished correctly now
Known bugs (KNOWN ISSUES)
Connection lost when entering mini dungeons. Pressing F5 (Refresh) may help
Guild leaders can no longer remove members form the Guild. We are working on this
Planned changes
Guild chat, and a new PvP mode are already in progress
Adjustments to level steps for Silfmoor and more quests planned for Teganswall to bridge levelling gaps
As previously stated the third class is well in to production and is slated for later this year
and last but not least: The second major content expansion Norselands, will be available around Christmas, time to add it to your Christmas list