Hello,
If you are not receiving the Newsletter, this will explain how to change the settings to make sure you are Subscribed to our newsletter.
When you first resisted for the game you saw this screen. (note the box that shows subscribe to newsletter has not been checked)
Now we will see how to correct the problem.
Go to your main account screen go to the seabase tab, then a drop down menu will come up click on account.
Once you are on the account page you may need to confirm your email address. then when you check email you will click on the link in the email.
Once your email address is confirmed you will see this screen.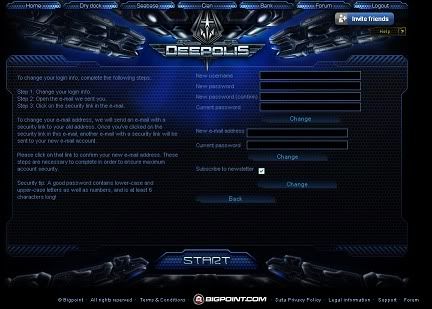 Notice I have clicked on the box saying subscribe to Newsletter. then click change.
you should now start getting the Newsletters right in your email inbox.